Chapman Economics Expert Predicts Happy Holiday Shopping Season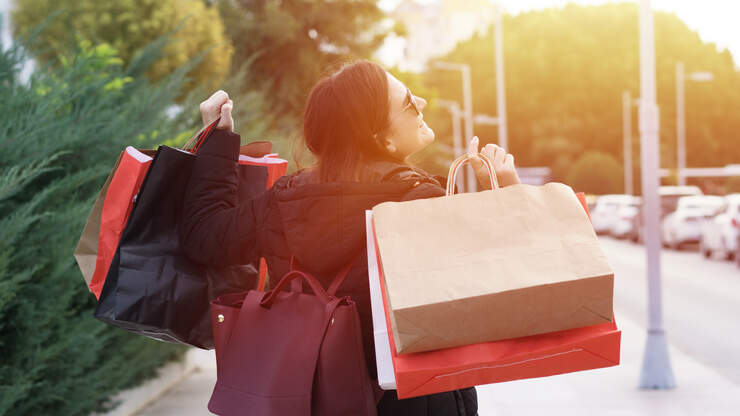 On the other hand, he added, inflation is rising.
"We have a much higher inflation rate – 6.2% in October. It's high, "Sfeir said. "It hurts now because your money doesn't go that far. If people want to have the same number of gifts as before, the same quality, it's going to cost a lot more than last year. "
The higher inflation rates are expected to continue until 2022, he said.
"We don't agree with what the Fed Reserve says," he said. "We think the inflation rate will be high. "
Sfeir said energy prices rise, not only at the gas pump, but when consumers pay their bills to heat their homes during the winter.
"It's going to be expensive this winter to keep the house warm," he said.
The economics professor doesn't expect shoppers to have a hard time looking for toys for their children this year.
"I think there is so much merchandise in our stores," he said. "I don't think this is a major problem. There may be some items, toys that you can't find, but that's okay. You will find another toy for your child. It can affect particular products, like not getting the toy you want, but that's not a big deal. "
Consumer confidence is falling as buyers worry about inflation, Sfeir said.
"They go to the supermarket and everything they buy is more expensive," he said. "It gives them a bad taste. My feeling is that the decrease is mainly due to their outlook on inflation. It's much higher than they thought. "
The federal government's decision to tap into its oil reserves to lower gas prices "won't make much of a difference," Sfeir said.
But, he added, " Overall it will be a good season, as good as last year and even higher in percentage. The rise will be solid. "
Orange County "is recovering a little faster than the rest of the country because we have been hit harder than them" by the pandemic, Sfeir said.
Orange County's economy is heavily dependent on tourism and the hotel industries that serve it, he said.
"Last month in October we added 20,000 jobs compared to September," Sfeir said. "That's what we've added throughout the whole of 2019. It's a huge number, and it's because we were way behind the nation before. "
The state created 94,000 salaried jobs, and "that's almost 17 or 18 percent of what the nation added," Sfeir said.
"Next year our employment will grow at a faster rate than the rest of the country," he said.
Federal, state and local efforts to provide pandemic assistance will also spur more purchases, Sfeir said.
"Overall it will be a good holiday season for everyone," he said. "Retailers will be happy to compensate for a previously slow market. "