Great potential for luxury goods in Vietnam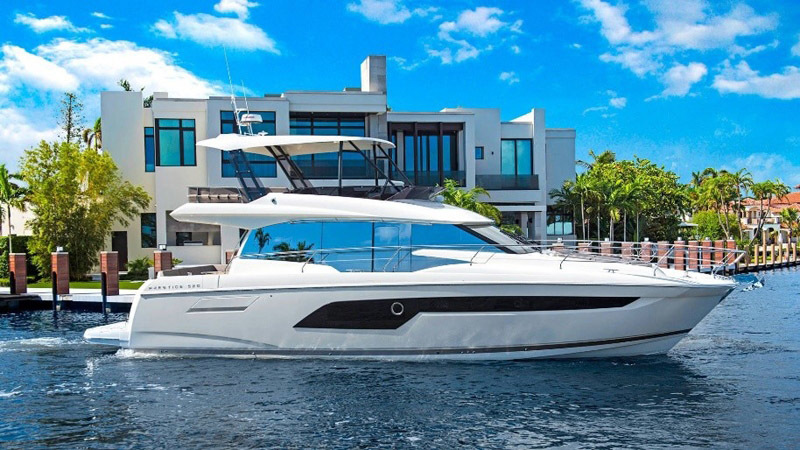 Vietnam currently has five US dollar billionaires and could have six by 2025. With the rise of the wealthy, the Vietnamese market will be fertile ground for luxury brands.
The third Prestige 520 luxury yacht priced at least VND33 billion (over $1.4 million) was recently handed over to its owner in HCM City. Other brands of yachts worth millions of US dollars have been bought by wealthy people in Vietnam. Some Vietnamese tycoons own 2-3 yachts.
Many luxury cars worth more than $1 million were imported to Vietnam in 2021. Bentley introduced the 2021 Flying Spur V8 First Edition luxury sedan in Vietnam last June, priced at 18 to 21 billion VND (nearly one million dollars).
In the final days of 2021, a Maserati dealer announced orders for the MC20 supercar model. This model costs from 16.5 billion VND.
At the beginning of December, the new generation of Rolls-Royce Ghost was officially delivered to Vietnam, at a starting price of 30 billion VND.
Besides yachts and luxury cars, there are million-dollar real estate. In 2021, the luxury real estate market has seen many projects at the same price as major markets such as Hong Kong and Singapore.
The luxury Grand Marina Saigon project located in the "golden land" of HCM City, developed by Masteri Homes Group, is offered for sale at an alleged price of $15,000-16,000/m2 (excluding VAT). With an area of ​​51 to 106 m2/apartment, the value of one apartment is from 770,000 to 1.7 million dollars.
Another super luxury project is The Marq, also in HCM City, developed by Hong Kong Land Corporation, is offered for an alleged price of $8,000-10,000/m2. The project consists of 2 blocks of 26 floors, with 515 luxury apartments.
However, the most expensive apartment project is not in HCM City, but in Hanoi. This is The Grand Hanoi project at the intersection of Hang Bai – Hai Ba Trung streets, which is proposed for more than 700 million VND-1 billion/m2 (excluding VAT and maintenance costs). The "cheapest" apartment in this project has a total value of over 70 billion VND (over $3 million). However, most apartments in Greater Hanoi sold out very quickly.
In the field of fashion, two watch models 'The Bird Repeater' and 'The Charming Bird', priced at VND 13 billion and VND 11 billion, were sold in Vietnam.
No longer super rich
Experts say Vietnam is one of the few countries that has experienced relatively rapid economic growth over the past 20 years. As a result, the growth rate of the middle, rich and super-rich classes is among the fastest in the world. It is natural that the demand for shopping and consuming branded goods in Vietnam has increased.
Dr. Do Thien Anh Tuan from Fulbright University Vietnam said that with the second fastest growth in the number of super-rich individuals in Vietnam during the period 2010-2019, the Vietnamese middle class will soon catch up with the newly industrialized countries (NIC).
Recently, the world's largest real estate consultancy, Knight Frank, released The Wealth Report, which lists the number of super rich people in Vietnam. According to the report, Vietnam has 5 US dollar billionaires and is expected to have 6 by 2025.
In 2021, due to the impact of the Covid-19 pandemic, the number of people with $1 million or more in Vietnam decreased slightly compared to 5 years ago, from 20,645 people to almost 19,491 people, a decrease of 6%. The number of people with $30 million or more increased from 405 to 390 people.
However, Knight Frank predicts that Vietnam will have the fastest growth rate of the super-rich in the world, around 31%, over the next 5 years. Specifically, by 2025, Vietnam will have 511 people with assets over $30 million and 25,812 people with assets over $1 million. According to this statistic, to enter the top 1% richest people in Vietnam, a person must have assets of at least $160,000.
Forbes predicts that the growth rate of the super-rich in Vietnam will be 170% by 2026. According to RBNC, about 10% of the Vietnamese population belongs to the high-income people not yet rich – high-income people but not rich (couples with an income of around $75,000 to $250,000/year).
"This is a group of customers who are not wealthy but want high-class experiences," RBNC said.
According to the World Bank, by 2020, the middle class in Vietnam will number about 15 million people, equivalent to the population of Hong Kong (China) and Singapore combined. This number will increase to 25 million, then 50 million by 2025 and 2045.
The arrival of luxury brands
A series of luxury brands have appeared in Vietnam. Gibran Bukhari, commercial director of Masterise Homes, said that with the rapid rise of the wealthy class in Vietnam, luxury real estate faces strong development opportunities, thus not only improving the market, but also creating a different image and position of Vietnam to the eyes. international investors.
Ritz-Carlton – one of the world's most famous and admired brands in luxury real estate – has a presence in Vietnam. The Ritz-Carlton branded apartment complex, Hanoi will target markets in China, Hong Kong, Singapore and beyond, Europe and the Middle East. The project is expected to enter service in the fourth quarter of 2023.
In the field of fashion, Hanoi has housed many luxury brands such as Prada, Hermès, Gucci, Patek Philippe, Cartier… In Ho Chi Minh City, the rich can easily buy products in Hermès, Louis Vuitton stores , Chanel, Burberry and Rolex.
Market research firm Statista estimates that Vietnam's compound annual growth will reach over 9% in the next 5 years. The largest share of luxury goods sales is luxury leather goods at nearly 30%, followed by fashion at over 25%, watches and jewelry at 21%, and the remaining 24% for perfumes, cosmetics and eyeglasses.
Mr. Paul Harris, Director of Rolls-Royce APAC, believes that business activities in Vietnam will continue to flourish in the coming years, when Vietnam becomes the convergence site for luxury cars in the region.
Duy Anh
Luxury brands see great potential in Vietnam
Vietnam pales in comparison to Japan and China when it comes to luxury market size, but it has great potential to become a highly profitable market in the near future.
The latest list of the richest people in Vietnam
According to the latest Forbes update, the total assets of the six billionaires in Vietnam as of December 23, 2021 stood at USD 19.5 billion.