Jeff Keshen: Universities are not ivory towers. We shape our province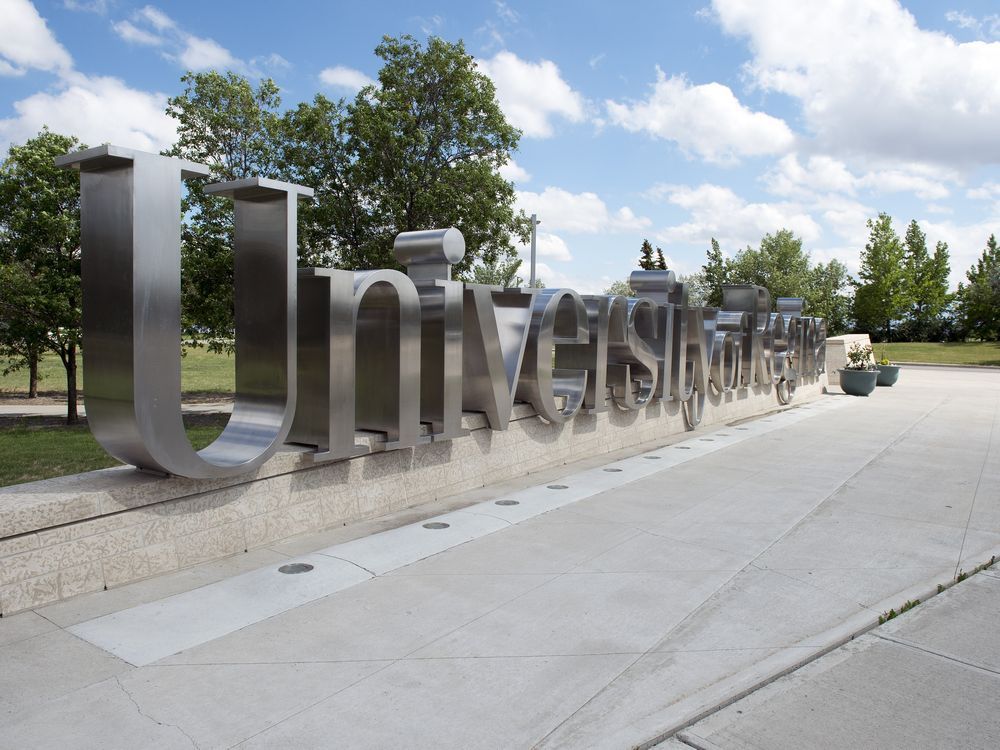 We immerse students in big ideas and help them become engaged, ethical, compassionate, skilled and thoughtful architects of our future.
Content of the article
I recently participated in the University of Regina's annual "move-in day," helping students settle into our on-campus accommodations for the fall term.
Content of the article
It was a great opportunity to meet hundreds of students from across the province, across the country and around the world. It was equally meaningful to meet the families of these students, who entrusted us with the education of their loved ones and for whom the University of Regina took on a new importance.
Content of the article
The excitement on our students' faces reminded me of my now distant days as a university student – and it also reminded me of a famous quote from 1946 by then England's Poet Laureate, John Masefield: "There are few things on earth more splendid than a university. In these days of broken borders and crumbling values, when all future looks somewhat bleak and dams are broken and floods bring misery… wherever a university is, it stands and shines; wherever it exists, the free spirits of (people) driven to full and just inquiry can yet bring wisdom into human affairs.
Content of the article
Universities are places of deep reflection, where professors and students together explore ideas for a vibrant, caring, progressive and civil society. They are places where we propose, debate and test ideas, seek to understand and challenge each other, and collectively, from our different perspectives, work to create a better world – even if we are not entirely of agreement on how to achieve this.
As wonderful as it may seem, in the minds of some people, universities fail to connect with the wider community. It is commonly understood that while the great thoughts and ideas that come out of institutions of higher learning can be interesting, even inspiring, much of what we do inside our so-called 'ivory tower' does not prepare graduates for success and does not contribute to building a stronger province.
Content of the article
That couldn't be further from the truth. The history of universities – from the days of Masefield to the present day – has been one of remarkable responsiveness to a myriad of issues of public interest in almost every field imaginable. This story continues in Saskatchewan's post-secondary institutions.
Through the courses we offer, the research we undertake, and the services we provide to the communities that surround and support us, the University of Regina educates experts in business, science and technology, in the not-for-profit sector. , social supports, journalism, public policy, health care, the arts, and many other critical areas.
With more than half a billion dollars in gross domestic product impact each year, we make a significant contribution to Saskatchewan's economy and long-term growth plan.
Content of the article
We attract young people to the province and prepare them to work here. We help increase capital investment and exports, enrich agricultural production, contribute to food, water and energy security, drive technological innovation and build a stronger healthcare sector.
We do this in partnership with the people and government of Saskatchewan, and appreciate recent investments in post-secondary education to help us drive innovation, generate revenue and increase efficiency in the future. .
With such support – and guided by our university's motto, "As One Who Serves" – we stand ready to contribute more.
We are creating a new commercialization office to better connect our innovative research to businesses across the province. Our Faculty of Science has launched new degrees in Data Science and Human-Centered Computing. And we will introduce a new Energy Systems Engineering program this year.
Content of the article
We are leaders in developing hydrogen and small modular reactors as viable energy sources, and in improving agricultural techniques for planting, harvesting and maximizing supply chain efficiency.
And our Continuing Education Center provides direct benefits to business, industry and others through micro-titles that target training to specific needs.
There is a saying that we are not only guardians of the present, but also architects of the future.
That future was reflected in the faces of the students I met on move-in day – inspired and inspiring young people who will advance the University of Regina's long-standing commitment to well-being and the progress of our communities.
As a university, we will do what John Masefield asked us to do – immerse these students in big ideas and, where possible, help them to become committed, ethical, compassionate, competent and always thoughtful architects of our collective future.
Content of the article
We will inspire them to meet the challenges of our time, correct the mistakes of the past and forge a better future for all who live here. In doing so, we will go far, together.
RCMP Study of Post Traumatic Stress Roadmap Document for Research

U of S creates province's first oncology residency program

U of R policy researcher receives national stem cell funding for team project
• Jeff Keshen is President of the University of Regina.
Want to know how we decide what to cover and how editorial decisions are made at the Regina Leader-Post and Saskatoon StarPhoenix? Get the weekly Letter from the editor newsletter from editor Russell Wangersky and join the discussion on what's happening in news coverage and commentary delivery, both in print and online. Click here to subscribe.