Poland 'not considering' sending fighter jets to Ukraine despite Blinken's remarks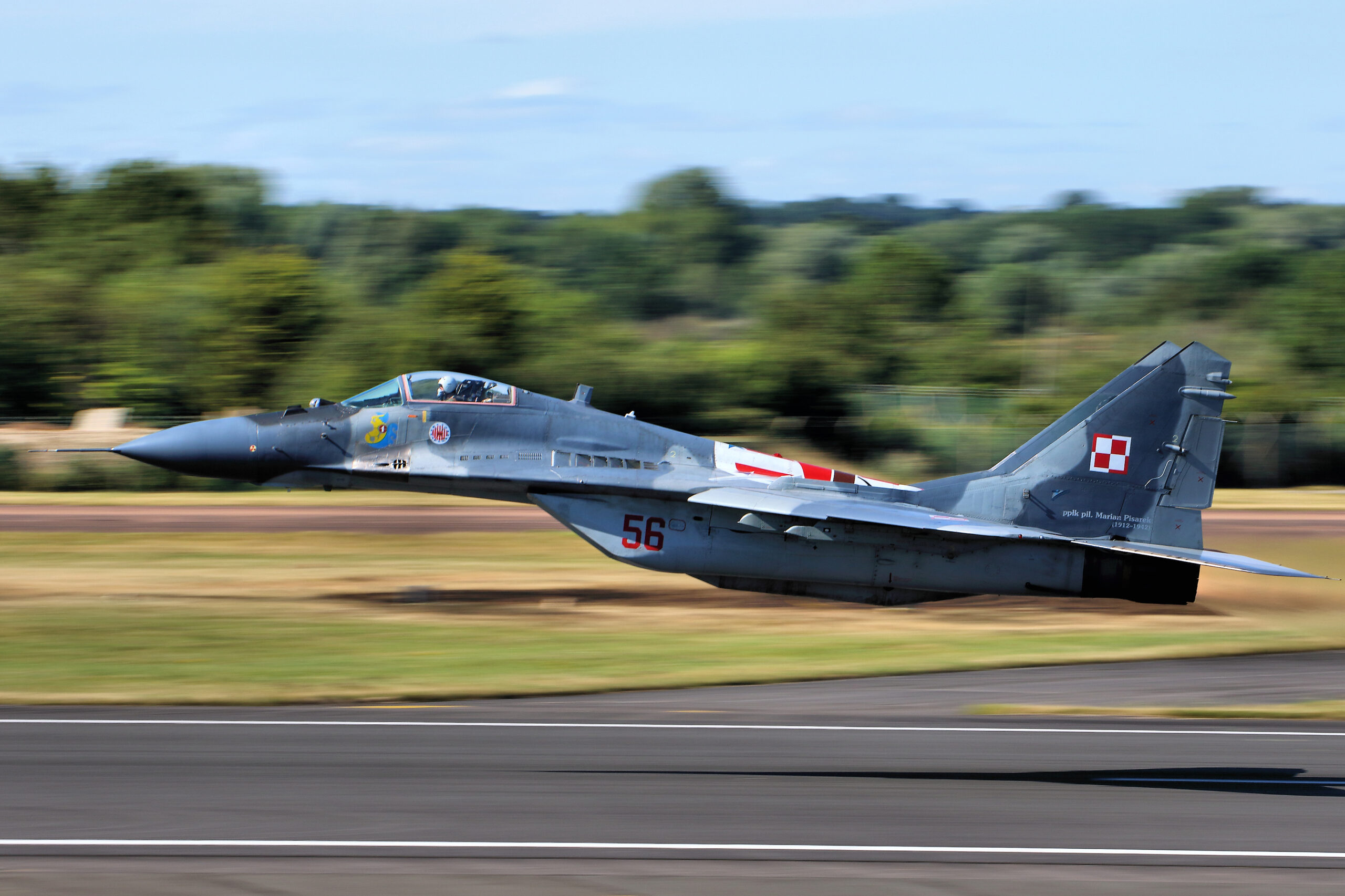 Two senior Polish officials today denied that Poland plans to supply fighter jets to Ukraine. Their remarks come after US Secretary of State Antony Blinken said yesterday that talks on such an arrangement were underway and that Washington had given Poland the 'green light'.
"Our government has already stated that it does not envisage a handover [of the fighters]Paweł Soloch, head of the Polish National Security Bureau (BBN), told TVN24.
‼️FAKE NEWS‼️
Unfortunately, you are spreading misinformation with a quote from 2/27/22.

Poland will not send its fighter planes to #Ukraine as well as allowing the use of its airports. We help significantly in many other areas.https://t.co/wjNOgh97JT

— Chancellery of the Prime Minister of Poland (@PremierRP_en) March 6, 2022
He added that such decisions should be made between NATO allies and that Poland "would not expose the alliance to any risk" by making decisions independently.
"We are thinking primarily about Ukraine's security and stopping this terrible war, but we also have to see the potential escalation of the conflict into a global conflict, and therefore the NATO statements that were made after discussions between the allies," Soloch said.
A number of NATO countries – including Poland and the United States – have sent military equipment to Ukraine. However, the alliance has pledged not to send troops, fearing it could cause "an even worse crisis in Europe". Early indications that some countries would send fighter jets also failed to materialize.
"We are not sending any planes to Ukraine because that would open up military interference in the Ukrainian conflict," the Polish president said. @AndrzejDuda.

"We are not joining this conflict. NATO is not a party to this conflict" https://t.co/C8mRqRsiie

— Notes from Poland 🇵🇱 (@notesfrompoland) March 1, 2022
Soloch's words were echoed by Deputy Interior Minister Maciej Wąsik, who told Polskie Radio this morning that "our position has not changed" regarding fighter jets.
"The decision on this kind of aid should be taken at NATO level and should be uniform for all NATO countries," Wąsik said. "It should not be true that one country or another helps on its own."
NATO has also so far rejected Ukraine's calls to create a no-fly zone on its territory. Speaking yesterday, Soloch warned that this would lead to "direct conflict with Russia and [NATO] decided not to."
The Polish official, however, underlined that "we are well aware of the seriousness of the situation in Ukraine at the moment and… we are committed as much as possible [to supply] military equipment and humanitarian aid". But there is "no allied decision on weapons".
Poland seeks to trigger Article 4 NATO in response to Russian invasion of Ukraine
Yesterday, Blinken announced that the United States had given the "green light" to NATO countries to supply fighter jets to Ukraine and that they were "currently talking with our Polish friends about what we could do to meet their needs if they wish". provide these fighter planes".
The latter refers to the idea, widely taken up in the Polish and international media, that if Poland gave Ukraine MiG-29 fighters – which Ukrainian pilots are trained to fly – then the United States could supply Poland of F-16s to replace them.
Speaking to state broadcaster TVP today, government spokesman Piotr Müller said that any decision on the transfer of fighters to Ukraine would be taken by NATO as a whole, and that currently "many countries have objections to this type of action".
.@SecBlinken: The United States has given the "green light" to NATO countries if they choose to supply fighter jets to Ukraine, a day after President Zelensky called on members of Congress to provide them during from a Zoom call on Saturday. https://t.co/liDkdNCAFI pic.twitter.com/3vHqk6YzQe

— Face The Nation (@FaceTheNation) March 6, 2022
Main image credit: Airwolfhound/Flickr (under CC BY-SA 2.0)
Daniel Tilles is editor-in-chief of Notes from Poland. He has written about Polish affairs for a wide range of publications, including Foreign Police, POLITICO Europe, EUobserver and Dziennik Gazeta Prawna.