Three-month home value growth adds $ 113,000 to Auckland prices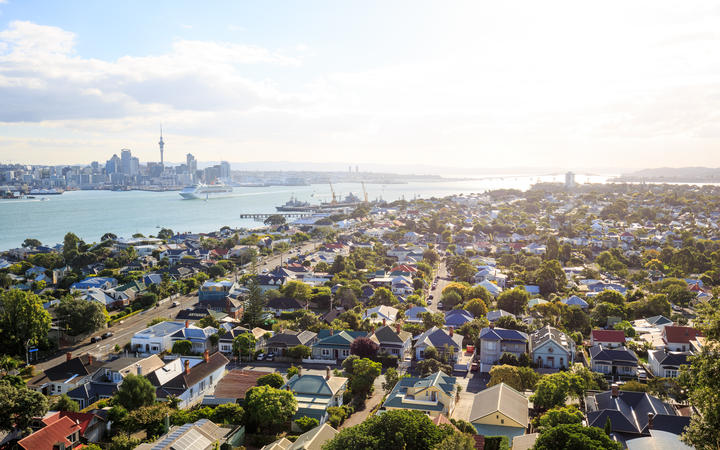 Since the last haircut of many Aucklanders, the value of an average house in the area has increased by $ 113,000.
That's more than the average annual income in just three months.
Data from valuation firm Quotable Value shows that an average house in Auckland now costs $ 1.48 million.
During Auckland's Levels 4 and 3 period – August through November – house prices rose $ 113,000, or 8.3%.
In the 12 months leading up to November, Auckland prices rose 27.9%.
A 20 percent deposit is just under $ 300,000. It would take the average Aucklandian earning around $ 70,000 over four full years to save for a deposit, if he didn't pay tax, didn't have a single cost, didn't spend any, and the prices houses did not increase at all over time.
If that same average Aucklander saved 20% of his net income, it would take him 27 years to save for a deposit of $ 300,000. A couple each earning that amount could reduce that length to 13 years, assuming house prices don't rise by 2034.
Nationally, prices since August have risen by $ 67,000, from $ 963,000 to $ 1.03 million in November.
For the second month in a row, the average New Zealand home costs over $ 1 million.
In January of this year, Prime Minister Jacinda Ardern said: "We cannot stand idly by as house prices rise at the unsustainable rates we have seen in 2020".
In 2020, house prices rose 15% across the country.
So far in 2021, house prices have already risen more than that, to 22.8%. At the start of this year, the average home price was $ 839,000 and is now $ 1.03 million.
Since November 2017, the national average house price has increased by 54%. The national average price of homes was $ 670,000, according to Quotable Value, and is now $ 1.03 million.