Total takeover of the Taliban, coup d'état in Guinea, Napoleon's hat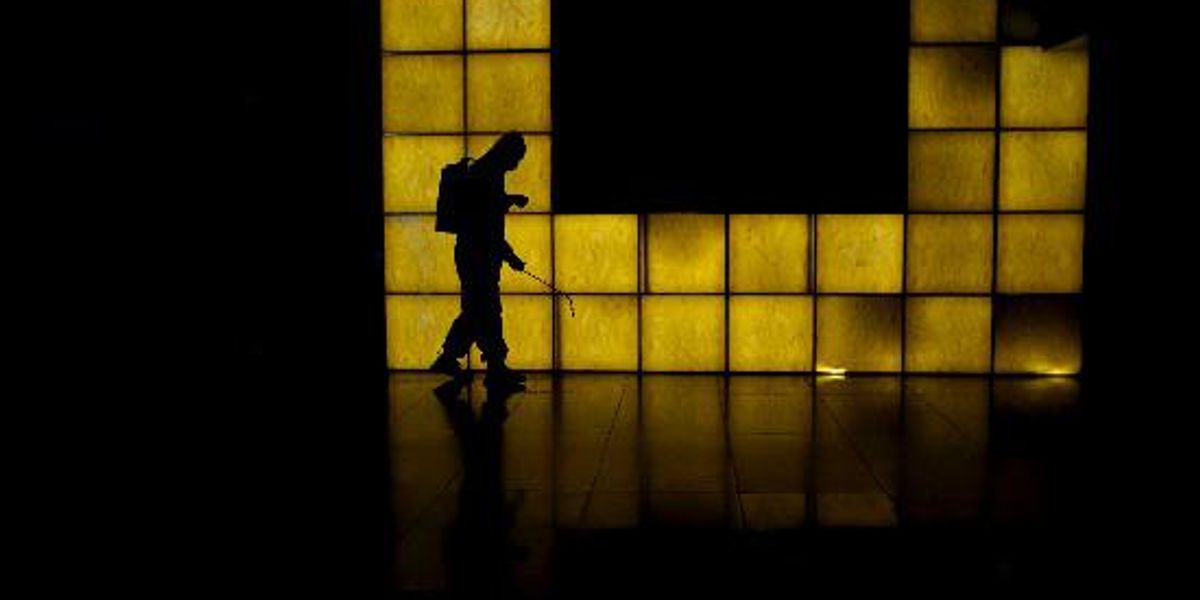 • The Taliban claim control of the last remaining Afghan territory: Taliban claim victory over opposition forces in Panjshir Valley northeast of Kabul. After having fought the National Resistance Front of Afghanistan (NRFA), the area was captured and the takeover of Afghanistan by the Islamist group is now declared complete.
• The Guinean president overthrown by the army: Unverified video shows soldiers in Guinea claiming they have dissolved the government and seized power from Guinean President Alpha Condé. The announcement comes after hours of shooting near the presidential palace in the capital.
• COVID-19 update: G20 health ministers met in Rome yesterday for two days of talks on the global health situation and how to prevent future pandemics. The Mu variant, which the WHO has flagged as 'of interest', is now spread to Los Angeles. Meanwhile, New Zealand is better: cases drop for third day in a row and some of the restrictions around Auckland were lifted.
• Six Palestinian activists escape from Israeli prison: Six Palestinian activists, five of whom belong to the Islamic Jihad movement, escaped from a high-security prison in the Northern Israel. According to the prison, they escaped through a hole in their cell toilet leading to a tunnel. A massive manhunt is underway.
• Mexico City will replace the statue of Christopher Columbus with that of an indigenous woman: An iconic statue of Christopher Columbus standing on one of Mexico City's main avenues is to be replaced by that of an indigenous woman.
• The German Ambassador to China dies after two weeks of work: Jan Hecker, Germany's new ambassador to China, has passed away. His sudden death, the cause unknown, arrived just two weeks after taking office.
• Napoleon hat with DNA up for auction: A hat described as the "first hat to bear the Emperor's DNA" was on display at the Bonhams auction house in Hong Kong. Its current owner did not know the so characteristic cocked hat, which is often seen in representations of Napoleon on the battlefield, had such a famous owner.
Argentinian daily Page 12 reports the suspension of the Brazil-Argentina World Cup qualifier, featuring star players from the visibly distraught teams Neymar and Lionel Messi. The match was brought to a halt after just seven minutes, after Brazilian health officials stormed the pitch to remove three players from the Argentina squad who they say did not comply with coronavirus restrictions.
New Zealand's COVID exceptionalism at risk of collapsing
As New Zealand strives to bring a Delta outbreak under control and accelerate immunization rollout, social cohesion is vital for a successful elimination strategy. But tensions over public consensus are starting to show, with a less than ideal parliament, some retreat from blockages and agitation to "open up," writes Alexander Gillespie in The conversation.
😷 During the national containment last year, the Prime Minister created the committee to respond to the epidemic. It reflected a government confident enough to be questioned in public by a parliamentary body it did not control. This time, the epidemic response committee was not revived. Following a wave of criticism, the government launched a virtual option. Opposition parties rejected it, forcing the government to recall a truncated parliament with tighter social distancing rules. As a result, very few politicians sit in parliament.
📢 Dealing with protests in front of parliament during this pandemic is just as difficult. The important point here is that people have rights, but those rights can be subject to reasonable limits. All New Zealanders have the right to assemble peacefully in public to protest, but this may be limited by conditions of place, when and how. Basically, no one has the right to protest publicly in the midst of a nationwide lockdown.
💉 As Australia and other countries now discuss how to adjust to a continued presence of COVID-19, accepting deaths and hospitalizations, New Zealand so far maintains elimination as strategy "to eradicate the virus and keep our options open". Whatever vaccination target will be required, achieving it from the current level of 21% of the fully vaccinated population will be a challenge. The government will likely have to resort to incentives and some degree of coercion.
➡️ Learn more at Worldcrunch.com
14%
Major European banks such as Barclays and HSBC spend 14% of their annual profits (around € 20 billion) in tax havens, according to a new report from the EU Tax Observatory. Banks deny the findings, but the allegations will nonetheless fuel those who argue that major countries need to be more aggressive in cracking down on tax evasion.
Everyone is on the list.
– Nicaraguan businessman whose family home was raided by police said The New York Times amid a nationwide crackdown on political opponents and dissent from Nicaraguan President Daniel Ortega seeking a fourth term. Since last June, seven candidates for the presidential election in November and dozens of political activists and detractors of the leader have been arrested.
✍️ Newsletter from Meike Eijsberg, Bertrand Hauger and Anne-Sophie Goninet