War of Memory: Russia and Ukraine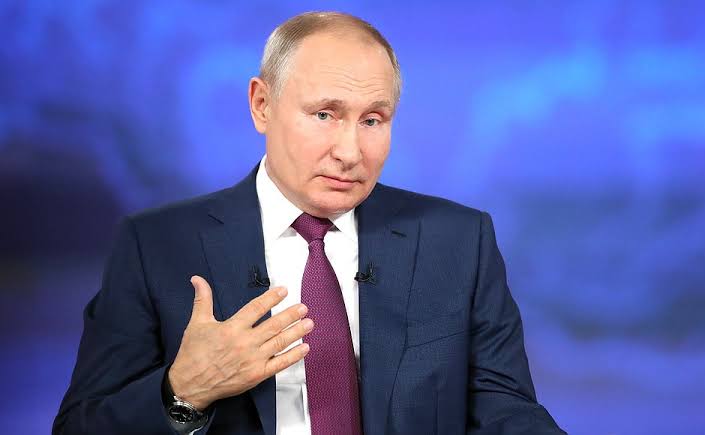 Jthere is no way to know the mind of Russian President Vladimir Putin. But the bombing of a maternity ward in the city of Mariupol, whether a strategic mistake or a hyperbolic media narrative, outraged almost every well-meaning individual. But, of course, here one should not lose sight of the old Greek wisdom that "in every war the first casualty is the truth".
Media around the world presents this war (call it aggression or a special military operation) in all sorts of ways, from pure pedestrian stuff to deep geopolitical narrative. However, the prolonged duration and type of resistance Russians face (if true) prompts me to add another dimension, "The War of Memories", about contested legacy and contested victimhood.
If one carefully observes Putin's policies since his first appointment as Russian president, one senses a strong undercurrent of politics of memory, a deep sense of loss of empire and the status of a world power of his homeland. I wonder, Putin, having grown up in the seventies, no longer appreciates Bolshevik ideals. He idolizes more leaders like Brezhnev, whose statehood goals were no longer Leninist "Growing fusion of nationalities into a new Soviet man" but of Tsarist Russia with the consolidation and centralization of Soviet state power once burying for all the issue of minority autonomy.
Therefore, Putin views the Bolsheviks' treatment of Ukraine as separate from Russia and their generous barter of Russian land to appease non-Russian (mainly Ukrainian) minorities as a historical mistake.
In today's realpolitik, what needs to be seriously debated is this denial of Ukraine and of distinct Ukrainian identity, no matter how closely intertwined the two have been over the centuries.
For some, it is the overt version of the neo-conservative foreign policy of democratizing and integrating nations into the new economic order. When the peaceful Euromaidan protests refused to subside, the government used heavy-handed and cruel police tactics. Then suddenly a large group of well-built and well-armed black-clad fascist groups descended and turned an event into a violent clash with armed police, and the state apparatus crumbled. Readers may recall a similar sequence of events in the unrest in Kazakhstan, which was quickly brought under control, and an alleged exercise in regime change failed.
The point here is that President Putin's denazification goal is not a figment of the imagination, but a few other statements are. And that adds a dimension of memory warfare, making the anticipated resistance tougher than expected.
At On July 12, 2021, Putin published an essay titled "On the historical unity of Russians and Ukrainians". In his article, he argued that independent Ukraine is a brainchild of the Soviet era and, to a large extent, created at the expense of Russian land. A more important part was "true Ukrainian sovereignty is possible only in partnership with the Russian state".
It would be imprudent to enter into the causality of events in centuries-old relationships. The modern nations of Belarus, Russia and Ukraine claim "Kievan Rus", the 9th century kingdom of Ukraine's predecessors, as their cultural ancestors.
The project of Ukrainian nationalism began in the late 19th century and accelerated at the end of World War I with other Slavic communities under the Ottoman and Austro-Hungarian empires calling for nationalism. Having started as a pan-Slavic movement, it quickly turned into an ethno-Slavic project. Then, under Russian nationalism, the third project developed the project of Ukraine as a 'little Russian' identity both originating in the Middle Ages Kievan Rus' and sharing one religion (Christian Orthodox) and one language (Slavic of the old church).
However, due to the aggressions, the region of Ukraine was constantly divided and changed hands in the meantime. Galician Ukrainians under the Austrian Empire experienced "the emergence of modern democratic culture". Despite ethnic differences, there was limited accountability and a semblance of the rule of law. So a Slavic plaintiff with a motley appearance was granted a hearing and justice was due. There was a free labor market for the craftsman. Working abroad was possible, and many Ukrainians could travel west and work in the industrializing west. Interestingly, inbound remittances to Galician Ukraine were $9 billion at their peak.
Even in World War II memoirs, a comparison of occupation in Ukrainian memory under German and Russian rule far outweighed Russians. The experiences of the Soviet authorities while retreating not acting as a native government but as a conqueror who employed a scorched earth policy so that the invader would find an area completely unsuitable for habitation left a deep antagonistic feeling.
The two years of German occupation were devoid of the paranoia of being watched, of being drafted into the army against their will, and of no looting during the retreat.
Vladimir Lenin once said, "There are decades when nothing happens, and there are weeks when decades happen."
Ukrainian nationalist movements have skillfully contributed to the coalescence of these individual memories to reinforce a strong Ukrainian identity. Discrimination by the Muscovite elite and attempts at Russification have further increased the "otherness" of Russians and Russia. Memory adapts over time. Older and more general memories lose their specificity and become simplified and merged with the dominant memories. larger narrative.
Ukraine's elite have cleverly used their memories to make the newly formed nation a ploy in the neo-con game plan for world domination. And the most painful historical irony has been to appropriate without appreciation the not inconsiderable benefit in terms of social and industrial development during its 70 years of socialist experience. The two glaring examples are the energy infrastructure of fifteen nuclear reactors which helps the country to export energy and many quality educational institutes where thousands of international students study.
Such a politics of memory could proliferate in today's unipolar world. A closer look at the 35 countries absent from the UN General Assembly may provide clues to future trouble spots.
[Photo by kremlin.ru]
The views and opinions expressed in this article are those of the author.
The author is an Indian national and global citizen with a professional background in marketing and public policy. He was a progressive student activist during his campus days. Shrinivas spent some time in Czechoslovakia, Africa, Southeast Asia. A five-year stay in London made him see beyond the corporate world. For him, journalism started with the Huffington Post and major Indian titles.